Guido Torelli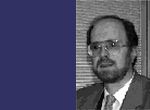 Academic position
: Full Professor
Office
: Piano F
E-mail
:
guido.torelli@unipv.it
Phone
: +39 0382 98.5215 /.5598
Fax
: +39 0382 98.5583
Research area
: The research interests of G. Torelli are in the area of MOS IC design, analysis, modeling, and characterization, with emphasis on the following areas: Nonvolatile memories (including flash memories and phase-change memories, also addressing the multi-level storage approach); On-chip voltage elevators based on the charge pump principle; Analog signal processing (using both continuous-time and switched-capacitor techniques); Mixed analog-digital integrated circuits (including data converters); Interfaces to integrated optical sensor systems and biomedical sensors.
Research group
:
Integrated Microsystem Laboratory
Guido Torelli received his Laurea degree (with honors) in electronic engineering in 1973 from the University of Pavia, where, after graduating, he worked one year in the Institute of Electronics on a scholarship. In 1974, he joined SGS-ATES (now part of STMicroelectronics), where he served as a design engineer for MOS integrated circuits (ICs) and was involved in both digital and analog circuit development, and where he became the head of the MOS ICs Design Group for consumer applications in Agrate Brianza and was appointed Dirigente (1987). Since 1987, he has been with the Department of Electronics at the University of Pavia, where he is now a Full Professor. Prof. Torelli has authored/coauthored more than 300 published papers in journals and conferences. He has also coauthored a book (in Italian) and a few book chapters. He is a named inventor on more than 60 patents worldwide. He was a co-recipient of the IEE Ambrose Fleming Premium (1994–1995). He is a Senior Member of the IEEE.
Previous page