Luca Perregrini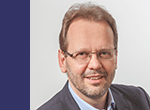 Academic position
: Full Professor
Office
: Piano H
E-mail
:
luca.perregrini@unipv.it
Phone
: +39 0382 98.5780 /.5223
Fax
: +39 0382 422583
Research area
: Numerical methods for the design of microwave and millimeter-wave circuits (waveguide circuits, frequency selective surfaces, integrated microwave circuits, antennas), novel materials and technologies, industrial and medical application of microwaves.
Research group
:
Microwave Laboratory
Website
:
microwave.unipv.it/perregrini
From Monday to Friday, if not busy. Please send an email to check the availability.
Previous page