Maria Grazia Albanesi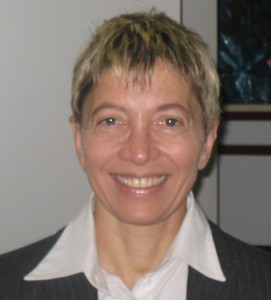 Academic position
: Associate Professor
Office
: Piano F
E-mail
:
mariagrazia.albanesi@unipv.it
Phone
: +39 0382 98.5919
Fax
: n.d.
Research area
: Maria Grazia Albanesi works in Computer Science, in the field of image processing theory and applications. In particular, Pattern Recognition and Multiresolution Signal Processing are the theoretical frameworks for developing efficient algorithms, techniques and solutions for visual data analysis and information and knowledge representation. The main applications are in the field of image quality and similarity evaluation and, more recently (since 2013) the applicative field of Environmental Computational Sustainability (in cooperation with researchers in Life Sciences, with a multidisciplinary approach).
Research group
:
Laboratorio DCA
Website
:
dcalab.unipv.it/albanesi
Maria Grazia Albanesi got the master degree cum laude in Electronic Engineering from the University of Pavia (on October 30, 1986) with a thesis entitled Percezione visiva e compressione delle immagini (Image compression and human visual perception). She got the PhD in Electronic Engineering and Computer Science at the University of Pavia (1992) with a thesis entitled Architetture VLSI integrate per l'elaborazione di segnali e immagini (VLSI Architectures for signal and image processing) Her actual position is Associate Professor at the University of Pavia, since November 1998.
Previous page