Piero Malcovati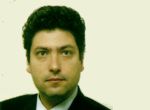 Academic position
: Full Professor
Office
: Piano A
E-mail
:
piero.malcovati@unipv.it
Phone
: +39 0382 98.5256
Fax
: +39 0382 98.5241
Research area
: Measurements Microelectronics Integrated Microsystems Microsensors
Research group
: n.d.
Website
:
sms.unipv.it/piero
Piero Malcovati received the "Laurea" degree (Summa cum Laude) in Electronic Engineering from University of Pavia, Italy in 1991. In 1992 he joined the Physical Electronics Laboratory (PEL) at the Federal Institute of Technology in Zurich (ETH Zurich), Switzerland, as a Ph. D. candidate. He received the Ph. D. degree in Electrical Engineering from ETH Zurich in 1996. From 1996 to 2001 he has been Assistant Professor at the Department of Electrical Engineering (now Department of Electrical, Computer, and Biomedical Engineering) of the University of Pavia. From 2002 Piero Malcovati is Associate Professor in the same institution. His research activities are focused on microsensor interface circuits, high performance data converters, and integrated power management. He authored and co-authored more than 300 publications and 7 patents. He is an IEEE senior member.
Previous page