Sabina Merlo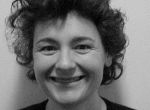 Academic position
: Associate Professor
Office
: Piano F
E-mail
:
sabina.merlo@unipv.it
Phone
: +39 0382 98.5202
Fax
: +39 0382 422583
Research area
: SM has carried on scientific researches in the field of optoelectronics, in collaboration with Italian and foreign Universities and companies, with regard to the study, design and characterization of new components and measuring systems, relative to telecom, biomedical and industrial applications. She has given innovative contributions in the following fields: Silicon micromachined devices, MEMS, Micromirrors, Photonic crystals for optofluidics and biosensing; Feedback interferometry; Fiber optic sensors and components; Optical cryptography and chaotic phenomena in laser oscillators; Noise limits in optoelectronic systems. She has been involved, as team member or project manager, in researches funded by EU (OCCULT and PICASSO), Italian Ministry of Education, private Foundations and companies. She is co-author of 4 patents and 100 journal/conference papers and book chapters.
Research group
:
Laboratorio di ElettroOttica
Website
:
www-3.unipv.it/merlo
SM received the Ph.D. degree in Electronic Engineering in 1992 from University of Pavia, Italy, and the MSE in Bioengineering in 1989 from the University of Washington, Seattle, USA, with a Rotary Foundation Scholarship. Assistant Professor at University of Pavia since 1993, she is Associate Professor of Electronics within Dipartimento di Ingegneria Industriale e dell'Informazione of the same University since 2001. She is the coordinator and referring professor for the MS (Laurea Magistrale) in Electronic Engineering.
Previous page